The following tips are from
Bill Simmons
, sports columnist, who posted them on
ESPN.com
. (Why is ESPN giving yearbook tips? Not sure, but I guess that just goes to show how important yearbooks are in our culture!)
---
You can quote me on this

By Bill Simmons
- Page 2 columnist for ESPN.com
You might remember the impetus for today's column, but just in case ...
Q: I am a senior in high school, and it is about time to write our Senior Quotes. I really want mine to be funny. Any suggestions?

-- Christopher Burk, Bellport, N.Y.
 Well, Christopher... you came to the right place. I have been kicking myself about my high school yearbook quote for years. Here's what I actually chose: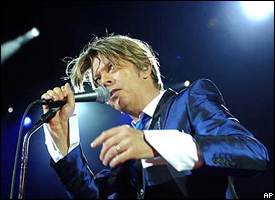 And these children that you spit on
As they try to change their worlds
Are immune to your consultations
They're quite aware of what they're going through
-- David Bowie
Translation: I'm an enormous dork.
And it wasn't just me; almost everyone screws up their high school yearbook quote. It's like a rite of passage. My buddy Jim and I were on the phone this week sifting through our yearbook ... it was like a 100-page car crash. Why in God's name did everyone take it so seriously? Quote after agonized quote from The Police, Rush, Styx, Led Zep, Pink Floyd, Boston, Journey ... you would have thought we were these anguished, miserable, disaffected kids. Please. We were going to prep school!
Maybe the only positive? Looking back, yearbooks are loaded with about as much unintentional comedy as you can pack in a hardcover book. The haircuts. The fashion styles. The quote choices. The dedications. You can't even believe what's happening as you're reading along. For instance, my old friend Adam used a Bananarama quote in our yearbook. Bananarama! You think that doesn't haunt him every day?
Some tips about your yearbook choices:
1.
If you can help it, avoid picking any quote from a band that might not be aroun d in 10 years. If you want to cast your lot with Kid Rock, the White Stripes, Alicia Keys, India Arie, The Vines, The Hives or any of these other musical acts that people enjoy right now ... you're basically rolling the dice. Look at poor Adam. Bananarama. This actually happened. If it's a bubblegum act of the day, stay away. Stick with Bruce, the Stones, Pearl Jam, Nirvana and everyone else who will remain respectable 20 years from now.
2.
If you feel like doing something wacky with your picture -- a nose piercing, a visible tattoo, a freaky hairdo -- don't do it. You will regret it. Remember, you'll be showing your kids this thing some day.
3.
If they allow a section where you can write little comments, tributes and dedications, then ...
A. Never say anything maudlin or sentimental about the person you're dating -- you will be linked to them forever and ever. Just remember, when you get to college, you will break up with them by Columbus Day Weekend, probably get back together during Thanksgiving Break, then break up for good during Christmas vacation. Everyone thinks, "Oh, it won't happen to us." Believe me, it's going to happen -- 99 out of 100 people eventually break up with their high school flames. So keep the gooey stuff to minimum. If you're devoting a quote to your significant other, choose this one: "Dead man walking!"

B. Never gratuitously thank your friends, family ... that's just lame. Nobody wants to read that stuff. If you want to thank someone, thank a teacher. They devoted their lives to helping kids like you, you ungrateful slob.

C. Don't identify your friends by their initials. Just write their names. Years later, you won't even remember what half the initials stood for.


D. If you have a close friend of the opposite sex, don't spend too much time on them ... odds are, one of you will end up making a move on the other one down the road, it will play out badly, and you will never speak again. And even if you make it through college, once you get married, your spouse won't let you be friends with them anymore. So start cutting ties now. Again, just trust me.


4.
Most importantly, have fun with your quote. Nobody wants to read how miserable you are, or how confused you are, or how much you hate everyone, or how everyone underestimated you, or how parents and teachers are purely and simply evil, or the world's keeping you down, or how nobody loves you ... come on! It's high school! Everyone's miserable in high school! That's why they created high school! So have some fun. I've always been jealous of my buddy Geoff for picking this yearbook quote:
"            ."
-- Mark Bavaro
Absolutely brilliant. Everyone else was killing themselves coming up with these tortured quotes, and Geoff mocked the entire thing. Why didn't I think of that? Damn him.
Simmons then lists several quotes he wishes he would have used back in high school. Here are just a few…
"Some mistakes you never stop paying for."
– Roy Hobbs
"Don't have anything in your life that you can't walk away from in 30 seconds."
– De Niro in "Heat"
"Cheer up, Brando! How 'bout a mega-burger?"
– Nat Busichio
"I have three rules which I live by: Never get less than 12 hours sleep, never play cards with a guy who has the same first name as a city, and never go near a lady with a tattoo of a dagger on her hand. Now you stick with that, and everything else is cream cheese."
– The basketball coach in "Teen Wolf"
"Those fans who are booing me now will be cheering for me when I record the final out in the World Series"
– Bob Stanley, April 1986
To read the entire list (and it is a LONG list), click here.